Select tickets
Enter details
Payment
Complete!
Online Tickets
Scroll down for the latest online offers to Kents Cavern. Any discount codes are applied at checkout. Tesco Deals Tokens cannot be used to pay for online tickets.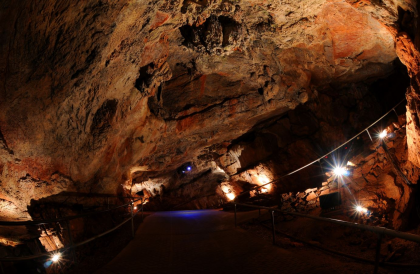 Save 10% with online tickets Guided tours of the prehistoric caves run every day of the year except Christmas Day. Tickets are for entry to the caves and all on site activities. All cave tours are guided. Last admission into caves with Open Cave Tour Tickets is 3:30pm. These tickets can be used anytime 12 months from date of purchase. Only valid for one visit.
• Adult Cave Entry £10.00 £9.00
• Senior/Child (3-15) Cave Entry £9.00 £8.10
• Group of Four Cave Entry £38.00 £32.30

Fantastic value! Valid for 12 months from date of purchase. Can only be bought online. Tesco Deal Tokens cannot be used for these offers.
• Adult - Caves & Cream Tea £14.50 £13.00
• Seniors & Children (3-15) Caves & Cream Tea £13.50 £12.00
• Caves, Beer & Pasty £17.40 £15.40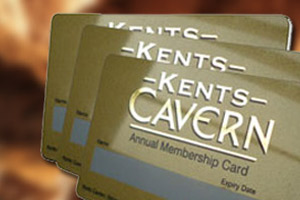 For £17.50 per person (adults, seniors and chidren) you get 12 months free cave visits PLUS money off special events including Santa, Shakespeare Underground, Ghost Tours, PLUS 10% off in the shop and cafe, free car parking PLUS 1/2 price off Plymouth Aquarium, Pennywell Farm, South Devon Railway, Powderham Castle and £2 off Splashdown waterpark.
• Annual Membership (per person) £17.50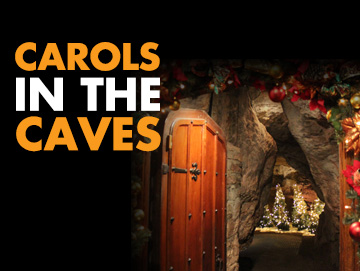 Thursday 15th December 2016 6-8pm
Carols and Showcase songs in the caverns with "Yours in Harmony". A unique festive underground experience, start seated and hear the amazing accoustics and then take a walk around the caves, singing carols by candlelight around the caves and enjoy mulled wine/hot chocolate & festive treats in the Great Chamber. A charity event to support the work of Paignton based Anode.
• Price per person £15.00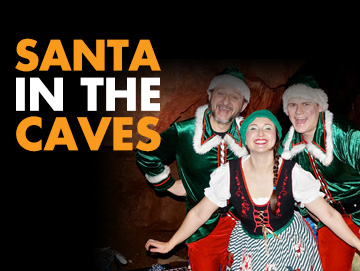 4th - 24th December 2016
Join the Christmas Gang for an underground fun filled adventure in search of Santa. A pantomine show underground around the caverns with all sorts of great family festive fun. Children meet Santa and receive a wrapped quality present and the Elves have something Christmassie for everyone. Present for 1 year olds £3.50. Otherwise under 2s are free.
• ADULT Santa in the Caves £10.00
• CHILD Santa in the Caves (2 - 12) £12.00
• Present for 1 year olds £3.50
• MEMBER SANTA DEAL: Adult £10.00 £8.50
• MEMBER SANTA DEAL: Child (2-12) £12.00 £8.50
Your Basket
Item
Price
Qty
Subtotal
There are no items currently in your basket

Total

£0.00